I. Company
Domex Superfresh Growers, based in Washington State, U.S., has been farming Northwest orchards for 125 years. All of their fruit is grown in Washington State, on the eastern edge of the Cascade Mountain range, with the exception of several cherries orchards in northern Oregon and Flathead Lake, Montana. Superfresh apples are grown in the heartland of Washington State, where hot days and cool nights create the ideal environment for crunchy, juicy apples. Superfresh Growers' core value is to grow and deliver healthy, fresh, delicious fruit to families around the world.
II. Founder and Owner
The Kershaw family, founders of Superfresh Growers, migrated to the Northwestern United States in the mid-1800s. Robert Kershaw, CEO and President of Superfresh Growers, is a fifth-generation owner. He brings to the company a great deal of knowledge and experience about growing, packing, and marketing fresh tree fruit.
III. Mission and Vision
Mission: "Feeding people healthy fruit is at the core of everything we do at Domex Superfresh Growers."
They live by their slogan: "We are the Force Behind Fresh."
Commitment to growing quality fruit
Domex Superfresh Growers is a culture of bringing their best every day. Their people, from the orchards to the loading docks, are the connected force behind innovation, flavour, and quality. They strive to deliver flavourful, high quality apples, pears, cherries and apricots to families around the world.
They do not grow GMO (Genetically Modified Organism) fruit. They create new varieties of fruit using centuries' old methods. They simply cross-pollinate two or more different varieties of fruit trees to get the qualities they want from each "parent" tree. This process has been refined over the years, but it is essentially the same way farmers have done it for thousands of years.
Also, they are pleased to offer Superfresh Organics™ nearly year-round, which naturally fits into their orchard and growing system. In fact, they are continuously converting orchards to organic production. It takes three years of growing fruit using organically-approved practices before an orchard is certified by the government as "organic."
Practice of Integrated Pest Management (IPM)
Conscious of environmental and food safety concerns, Domex Superfresh Growers practice Integrated Pest Management (IPM). IPM is a method that is designed to reduce the use of pesticides while protecting fruit. It combines different types of pest control methods – biological, cultural, chemical, and mechanical – to protect the tree and its fruit. Using IPM protocols, they ensure beneficial insects, such as honey bees, ladybugs, and spiders, have a rich environment to flourish and nurture the orchard environment, and pesticides are used as sparingly as possible. They are continually searching for natural alternatives to synthetic chemicals and implement them as quickly as they are approved.
Sustainability
Sustainability is at the core of Domex Superfresh Growers, from environmental stewardship and resource management to material and warehouse management. They are stewards of the land, cultivating the orchards to be a biodiverse system that works in synchronization with nature. Superfresh Growers believes that caring for the land, air, and water in their corner of the world benefits everyone on the planet.
1. Good Stewards of the Soil and Environment
Resource management is key to being good stewards of the land and to ensure their legacy continues to future generations. Superfresh orchards are nurtured by the fresh mountain water of the Cascade Mountains. Using proprietary technology, they closely monitor weather, crop stage, and soil moisture using highly sensitive instruments. They apply only the amount of water needed, carefully monitoring irrigation application and ground water purity to eliminate runoff.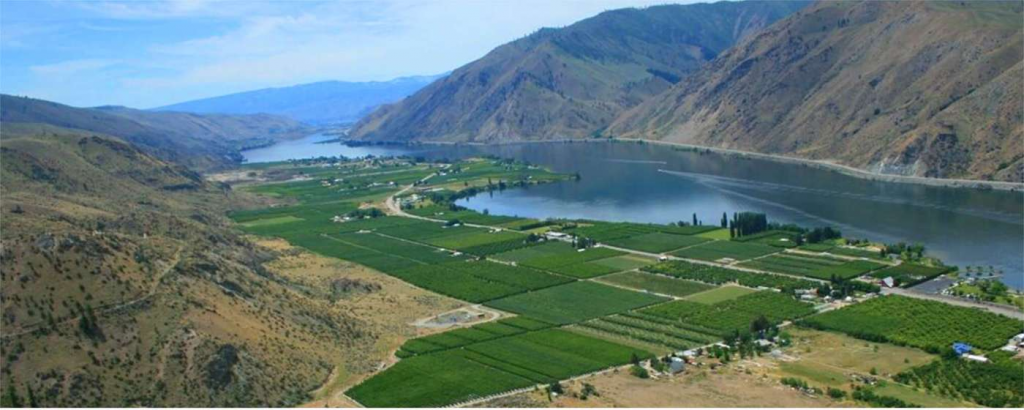 Healthy soil is vital to the proper nutrition and growth of their fruit. Extensive soil sampling is conducted to determine the crop nutrient needs. They precisely balance fertilizer applications with crop load and tree growth to maximize yield and reduce inputs. By using slow-release nitrogen to feed the trees as water is applied, they reduce the number of trips through the field, using less fuel and reducing the carbon foot print.
The energy used to power Superfresh Growers facilities is largely derived from wind, hydroelectric dams, and solar panels. Superfresh Growers was one of the first companies in the apple industry to install solar power on its controlled-atmosphere storage facility, and since central Washington State is so sunny, excess solar power is generated and contributed to the area's general electricity grid.
2. Supply Chain and Delivery management
As an industry leader in growing and shipping fruit to all points across the globe, Superfresh Growers is actively engaged in the processes that enable free market access for fruit grown in Washington State. The policies enacted by domestic and international governing bodies affect how they do business with their partners around the world.
They remain engaged in efforts to improve the environment and the economy of the areas where they grow fruit, families, and communities.
Material management is key to Superfresh Growers sustainability. They source packaging that is compliant with the Sustainable Forest Initiative and the American Forestry and Paper Association certifications. Packaging produced in compliance with these programs is sourced responsibly with a dedicated focus on recycled materials. All corrugated boxes they use contain at least 40% recycled fibers. Their rigid plastic containers, commonly called clamshells, are made from 70% recycled plastic drink bottles. By creating strategic partnerships with vendors, they source packaging in the most efficient manner, decreasing fuel consumption.
Efficient logistics is important to sustainability. Domex Superfresh Growers proprietary logistical software, The Grid™, provides real-time truck loading information, reducing trips between warehouses, saving time and increasing fuel efficiency.
As farmers, they work hard to eliminate food waste. Every apple, pear, cherry and apricot they harvest is used, either fresh or as ingredients in every day food products.
IV. Superfresh Growers Produce
Superfresh grow versions of many varieties of apple and pear. They also grow cherry and apricot.
Apple
---
AUTUMN GLORY®
Flavor Rating: Super Sweet
Grown In: Central Washington
Conventional Availability:NOV-APR
Organic Availability: NOV – FEB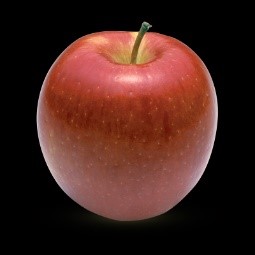 BRAEBURN
Flavor Rating: Mellow Tart-ness
Grown In: Central Washington
Conventional Availability: OCT – JUN
Organic Availability: OCT – MAR
CAMEO
Flavor Rating: Mellow Tart-ness
Grown In: Central Washington
Conventional Availability: OCT – JUN
Organic Availability: OCT – MAR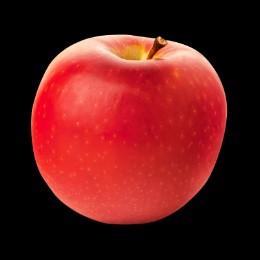 COSMIC CRISP™
Flavor Rating: Sweeeet
Grown In: Central Washington
Conventional Availability: Coming 2020
FUJI
Flavor Rating: Super Sweet
Grown In: Central Washington
Conventional Availability: Year-round
Organic Availability: OCT – JUL
GALA
Flavor Rating: Sweet
Grown In: Central Washington
Conventional Availability: Year-round
Organic Availability: AUG – JUN
GOLDEN DELICIOUS
Flavor Rating: Mildly Sweet
Grown In: Central Washington
Conventional Availability: Year-round
Organic Availability: SEP – MAY
GRANNY SMITH
Flavor Rating: Super Tart
Grown In: Central Washington
Conventional Availability: Year-round
Organic Availability: SEP – MAY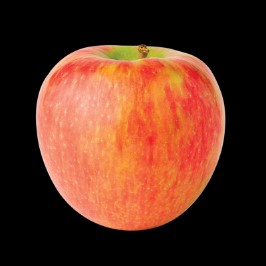 HONEYCRISP
Flavor Rating: Mildly Sweet
Grown In: Central Washington
Conventional Availability: MID-AUG – JUN
Organic Availability: MID-AUG – DEC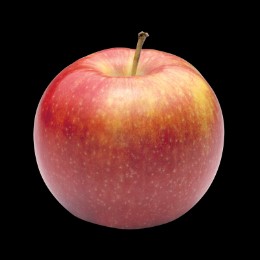 JONAGOLD
Flavor Rating: Tart
Grown In: Central Washington
Conventional Availability: NOV – JUL
Organic Availability: NOV – MAY
PINK LADY
Flavor Rating: Balanced
Grown In: Central Washington
Conventional Availability: MID-SEP – JUN
Organic Availability: MID-SEP – MAR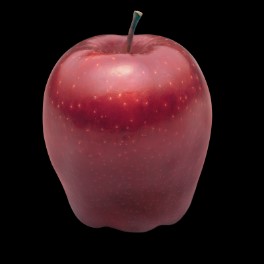 RED DELICIOUS
Flavor Rating: Balanced
Grown In: Central Washington
Conventional Availability: Year-round
Organic Availability: MID-SEP – JUN
Pears
---
ANJOU
Grown In: Central Washington
Conventional Availability: SEP – JUL
Organic Availability: SEP – JUN
ASIAN
Grown In: Central Washington
Conventional Availability: OCT – FEB
Organic Availability: OCT – JAN
BARTLETT
Grown In: Central Washington
Conventional Availability: AUG – JAN
Organic Availability: AUG – DEC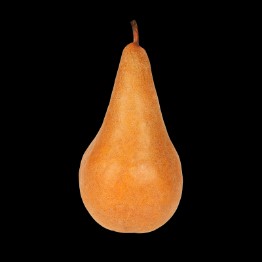 BOSC
Grown In: Central Washington
Conventional Availability: SEP – APR
Organic Availability: SEP – FEB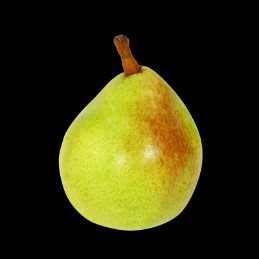 COMICE
Grown In: Central Washington
Conventional Availability: OCT – DEC
Organic Availability: OCT – DEC
CONCORDE
Grown In: Central Washington
Conventional Availability: SEP – JAN
Organic Availability: SEP – JAN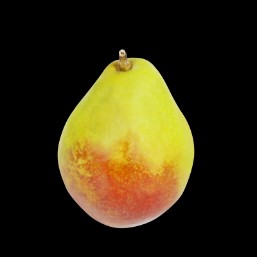 FORELLE
Grown In: Central Washington
Conventional Availability: OCT – MAR
Organic Availability: OCT – MAR
RED ANJOU
Grown In: Central Washington
Conventional Availability: OCT – MAY
Organic Availability: OCT – APR
RED BARTLETT
Grown In: Central Washington
Conventional Availability: AUG – JAN
Organic Availability: AUG – NOV
SECKEL
Grown In: Central Washington
Conventional Availability: SEP – FEB
Organic Availability: SEP – FEB
STARKRIMSON
Grown In: Central Washington
Conventional Availability: AUG – DEC
Organic Availability: AUG – NOV
Cherries
---
DARK SWEET
Grown In: Central Washington
Conventional Availability: JUN – AUG
Organic Availability: JUN – AUG
RAINIER
Grown In: Central Washington
Conventional Availability: JUN – MID – AUG
Organic Availability: JUN – JUL
Apricots
---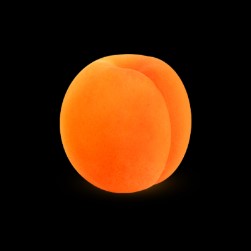 APRICOTS
Grown In: Central Washington
Conventional Availability:JUN – EAR – AUG