I. Company
Fruta Ventura are Ecuadorian growers export fruit and added value products to the world. They have cultivated bananas and passionfruit on their farm in Esmeraldas, Ecuador for over 20 years. In the last decade, they have been growing potatoes and quinoa on their second farm in Quito. Also, they grow yellow dragon fruit in Palora-Morona Santiago because of the favourable climate conditions and are passionate about developing sweet passion fruit. They start exporting their product with Fruta Ventura brand since the beginning of 2017. Now, Fruta Ventura exports their produce to Hongkong, Singapore, and US.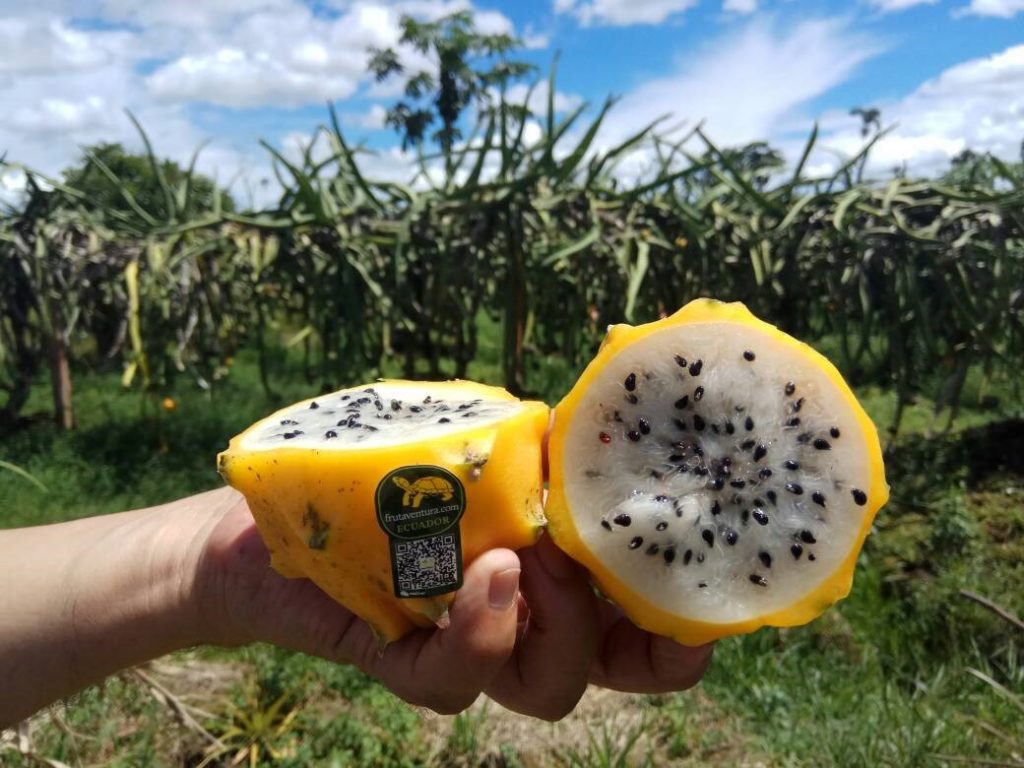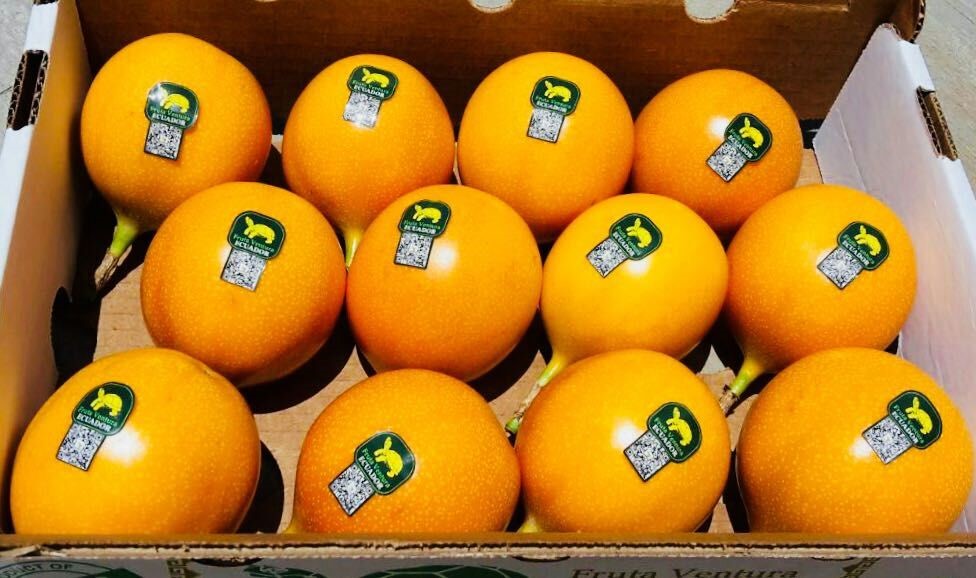 II. Founders and Owner
Marco Yánez, Cecilia Sotomayor, and Cristina Cadena are owners of Fruta Ventura.
Marco is passionate about the country side and farming. He and his wife Cecilia Sotomayor bought their first farm in Esmeraldas, Ecuador 20 years ago. Marco and Cecilia decided to plant Ecuadorian banana for export. It was their first trial. However, the business model to harvest and export did not work. Then Marco dedicated his life as an agronomy engineer and worked for Agripac, one of the largest agrochemical companies in Ecuador for almost two decades. He was able to help different farmers to increase their production in different crops. During his agrochemical sales career, Mr. Yanez and his wife bought one more farm in Quito for cultivating potatoes and quinoa.
In 2010, Marco and his wife opened their own agrochemical business called Agroventura(www.agroventura.com), helping farmers to use the right amount of best chemicals and machinery so as to make their lives a bit easier. Mr Yánez always says, "Being a grower is a hard job. I am a grower, I´ve had suffered, and I want to help other growers to continue this amazing job with less labor effort."
In 2017, with the help of their sons, Mr. and Mrs. Yanez opened Fruta Ventura, a fruit export company. Fruta Ventura is a joint venture company between Mr. and Mrs. Yanez and Cristina Cadena. Cristina is a friend of the family and an entrepreneur. She got a master degree in Food Engineering and has worked for multinationals such as Danone and Quala in their Research and Development department for food processing. With this new team, Fruta Ventura starts to export yellow dragon fruit ¨PITAHAYA ¨ and sweet passion fruit ¨GRANADILLA¨ to the world.
III. Mission and Vision
Mission:
To provide their customers with high quality fruit and added value products from Ecuador and South America.
Vision:
Fruta Ventura aims to establish long-term business relationships with their international customers and to bring their products directly from farm to table.
Favorable Conditions
Fruta Ventura has around 25 hectares of farmland located in Esmeraldas, Morona Santiago, and Pichincha, where the tropical climate is good for dragon fruit cultivation with alternate dry and wet climatic condition.
Yellow dragon fruit is grown on farm where the altitude on average is 920 meters above sea level and the average temperature is 22° C. The weather has the advantage of having the tropical humid of the Amazon and some cold from the Andes mountains from the Volcano Sangay. They are also trying to plant Palora variety in their farm in Esmeraldas because of the good condition for agriculture. and aiming to enlarge the area of cultivation of this fruit in other provinces of Ecuador.
The granadilla, or sweet passion fruit, is grown in Pimampiro (Ibarra), which is located around 2165 meter above sea level. Pimampiro is also called "La tierra del sol," translated as "the land of the sun," a fertile land for agriculture.
Sustainable Farming
Fruta Ventura believes that farming sustainability is extremely important for the environment, for their people, and for the company's long-term development. Fruta Ventura strives to give to the plant the right amount of food and protection combined with the favourable weather conditions. They do not alter the normal growing of the fruits.
Their yellow dragon fruits are non-GMO. Fruta Ventura uses only the correct and necessary amount of agrochemical. They do not use extra chemicals to enlarge the shelf life of their fruit. They also let the soil rest when it has been used for harvesting for long time.
Producing organic pitahayas and granadillas is one of their potential new objectives in the long run.
Strict Quality Control Processes
Thanks to the background in food processing of one of Frutaventura´s owners, Cristina Cadena, they are careful about quality control and try to use GMP (Good Manufacturing Practices) throughout the process.
They also follow the regulations issued by the Minister of Agriculture of Ecuador in packaging. They have packing facilities located in Palora, Pichincha, Pimampiro (Ibarra), which are close to their farmland. The packing process, from cleaning, classification, packing to quality control, is mainly done manually.
FOR LONGER LIFE: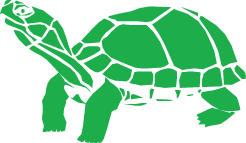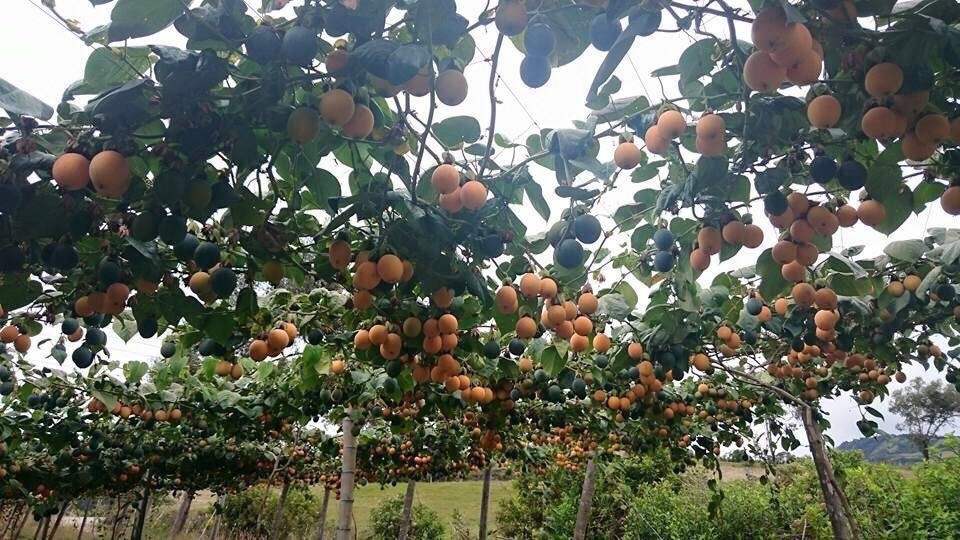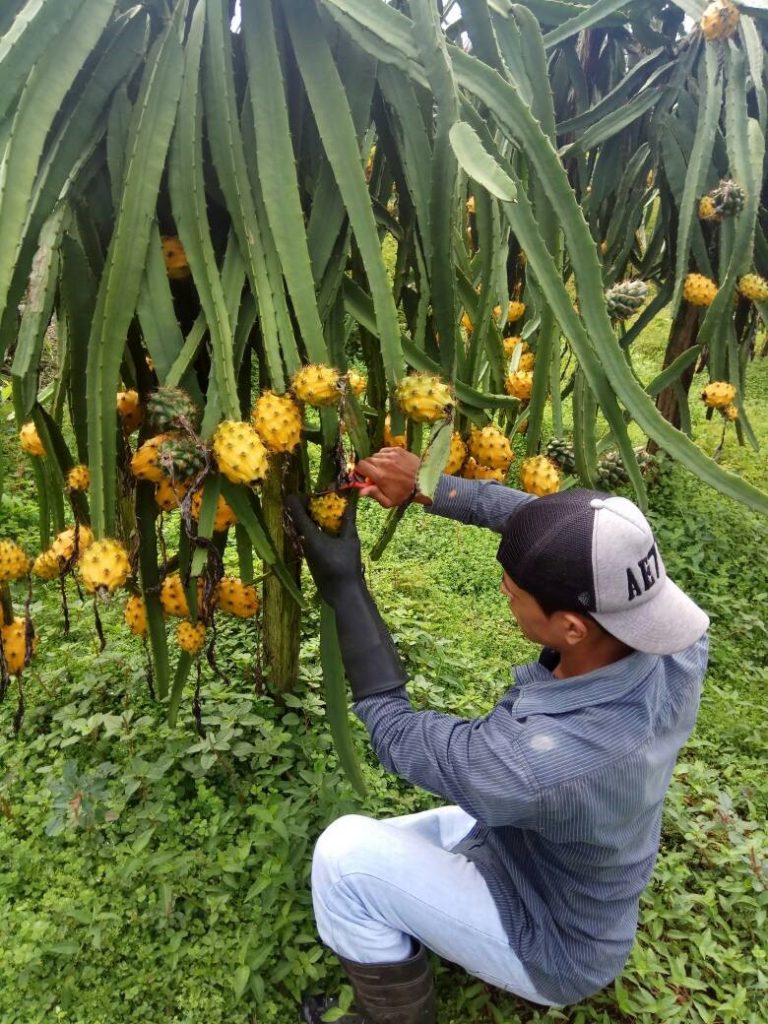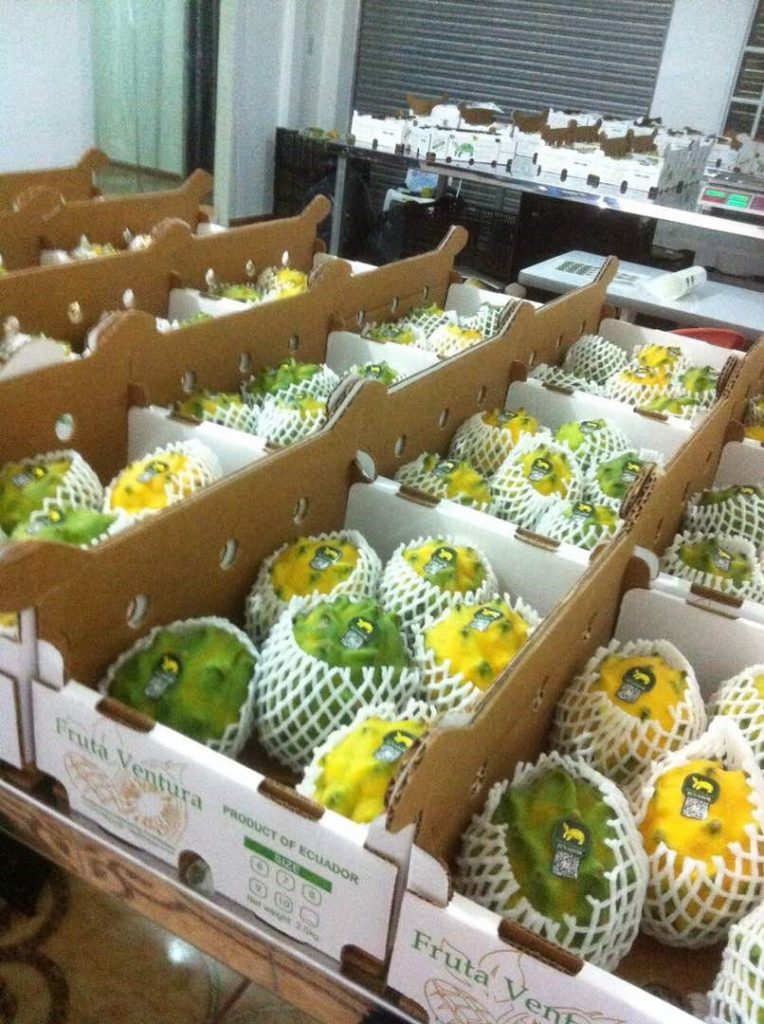 IV. Products
Produce range and varieties throughout the year:
Yellow Dragon Fruit

Scientific Name: Hylocereus spp. This variety of yellow dragon fruit is traditionally harvested in Ecuador and Colombia. In Ecuador, it is commonly known by the name "Palora."

Bigger fruit & sweeter than others. Brix 16-22

High season: December, January, February
Medium season: May-June, October-September


Passion Fruit

Scientific Name: Passiflora edulis. Passion fruit is generally called Maracuyá

Sweet Passion Fruit

Scientific Name: Passiflora edulis. Sweet passion fruit is generally called GRANADILLA.

This variety is harvested in Ecuador in Ibarra (Pimampiro)

Available all year round